UNIQUE ORAL-B WEDDING GIFTS FOR THE HAPPY COUPLE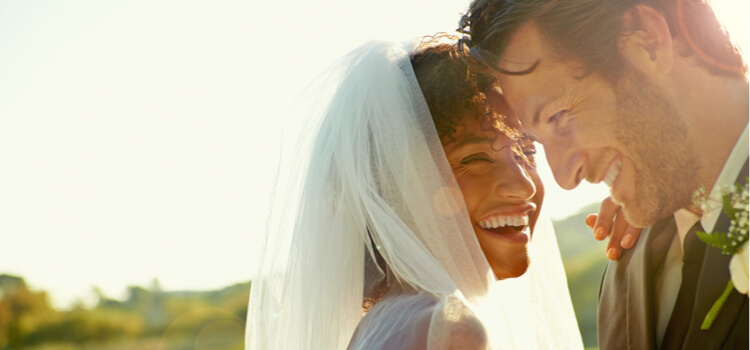 Our Best Wedding Day Gifts for the Bride
Our Best Wedding Day Gifts for the Groom
Our Best Wedding Gifts for the Couple Who Has Everything
Weddings are a time of celebration. And when we celebrate, we smile. For the happy couple, their big day will truly be one of momentous experiences, so why not gift something that's just as unique and meaningful? Give the gift that will keep them smiling not just on their big day, but for every day that follows.
Here's our top wedding day gift ideas featuring the latest in brushing technology and whitening so they can go from a memorable first look to healthy smiles for the rest of their lives.
Our Best Wedding Day Gifts for the Bride
From their walk down the aisle to post-nuptial fun, here are our top picks for gifts that will keep their smile bright, so they're donned in white from head to toe:
Petal Perfection: Leave the bride in awe with Oral-B iO9 Electric Toothbrush in Rose Quartz. A true stunner—this award-winning brush delivers a uniquely personalized clean with up to 7 Smart Brushing Modes and ensures her smile stays bright for years to come.
A Gift of Brilliance: For a truly glamorous smile, the dentist-inspired Oral-B + Crest Brilliance Whitening Bundle delivers 100% cleaner teeth with the Oral-B iO5, a surprisingly gentle, yet effective brushing experience with iO Gentle Care brush heads, and a vividly whiter smile with the whitening power of Crest 3DWhitestrips, paste, and rinse.
Notes of Vibrance: For noticeably whiter teeth with virtually no sensitivity, Crest Whitening Emulsions are a wonderful add-on for any bridal gift. The breakthrough formula, from the #1 teeth whitening brand in America*, is enamel-safe for daily use while highly active peroxide droplets in a water-resistant hydrating base protect teeth from sensitivity.
*P&G calculation based on U.S. reported sales data for the year ending w/o 11/21/22
Our Best Wedding Day Gifts for the Groom
A healthy smile is always a plus, especially when it comes to the big day! Get their smile reveal-ready just in case their jaw drops during that first look. Explore unique and exciting gifts that take them from bachelorhood to happily-ever-after:
Award-Winning Look: Nothing beats a gift that checks all the boxes like the Oral-B iO9 in Black Onyx! It's our most advanced brush with up to 7 Smart Brushing Modes, an Interactive Color Display, and A.I. Brushing Recognition with 3D Teeth Tracking—all for a truly personalized brushing experience that is sure to deliver their best clean yet.
Stay Cool: Cool, calm, and collected may not be the right words to describe his big day, but that's exactly what the Oral-B + Crest Essential Gum Care Bundle can do for his smile. This dentist-inspired kit pairs the revolutionary cleaning technology of the Oral-B iO6 with the ADA-accepted Crest Gum Detoxify toothpaste—that's 100% cleaner teeth and 6X the weekly gum health improvement than a regular manual toothbrush or ordinary toothpaste, because there's nothing regular or ordinary about this gift.
Our Best Wedding Gifts for the Couple Who Has Everything
It's not always easy to find a gift for a pair of newlyweds, especially when they already have everything. Although they probably had a registry, there are plenty of things they may not realize they needed! Gift smiles with these unique wedding gift ideas that they'll reach for over and over throughout the years.
Dynamic Duo: If you're searching for a wedding gift idea for both the bride and groom, consider gifting a Twin Pack featuring the breakthrough technology of the Oral-B iO Series. Double up on the gift that delivers 100% cleaner teeth, 100% healthier gums, and 100% more plaque removal than a regular manual toothbrush.
Traveler's Best Friend: If the bride and groom are jetsetters or if it's simply for their honeymoon, oral care that goes with them can be a great wedding day gift. The Oral-B iO9 Twin Pack features a Charging Travel Case that can not only charge their brushes but their phones too!
All-in-One: Consider surprising the newlyweds with something that you know they will use every single day. Oral-B Electric Toothbrushes come in dentist-inspired kits that include everything the happy couple will need for a complete oral care routine. Personalize their wedding day gift even further with bundles for Gum Care, Whitening, or Sensitivity.
Still unsure of what to get the bride and groom on their special day? Check out Oral-B's Gift Guide and Deals for even more wedding day gift ideas.
From Oral-B, the #1 dentist-recommended toothbrush brand, worldwide.