ORTHOESSENTIALS PROGRAM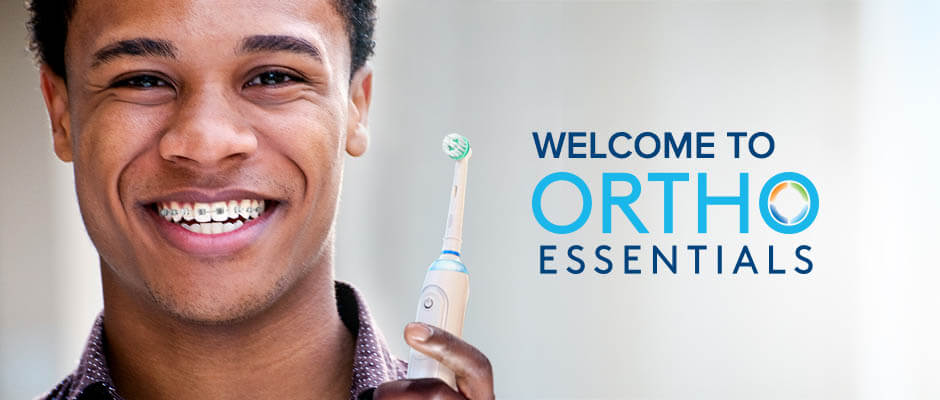 Managing your oral health is a whole different story when you've got braces. That's why Oral-B and Crest have teamed up with the American Association of Orthodontists and orthodontists worldwide, to create OrthoEssentials. It combines the best Crest and Oral-B products for people with braces with educational tools for better oral care.
With the help of OrthoEssentials, patients can steer clear of common oral health issues such as gingivitis, and plaque which can result in additional time and expense – and get the most beautiful and healthy smile possible.
THE ORTHOESSENTIALS SYSTEM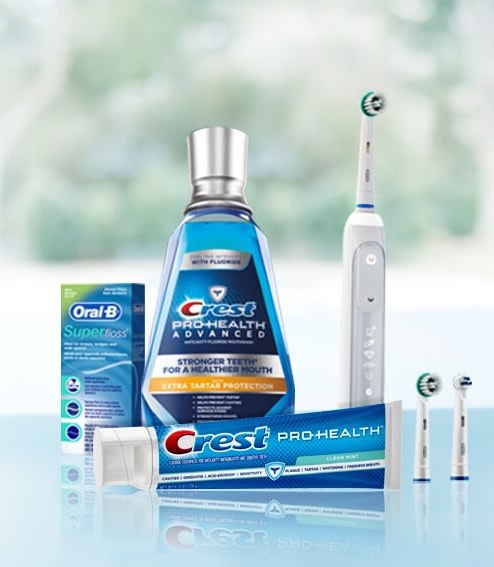 Many participating offices include OrthoEssentials in the cost of treatment. This is a great value because your package includes:

Oral-B Genius Professional Exclusive with Position Detection: The Oral-B GENIUS offers position detection. The brush pairs with the Oral-B App on your Apple iPhone or Android device, providing real-time feedback to help improve brushing technique and ensure no brushing zone is missed.
Oral-B Brush Heads: The Oral-B Ortho brush head is designed to clean tooth surfaces and orthodontic appliances, while the Interproximal Clean brush head was created to deep clean around orthodontic appliances, in hard-to-reach areas.
Oral-B Superfloss: It removes plaque in areas brushing may have missed with stiff-end threaders to help patients get underneath braces. It effectively cleans large interproximal areas with soft, spongy floss.
Crest Pro-Health Toothpaste: Help to protect your enamel and provide anticavity protection while freshening your breath using Crest Pro-Health toothpaste.
Crest Pro-Health Advanced Mouthwash: Crest Pro-Health Advanced with Extra Tartar Protection mouthwash keeps your teeth healthy, and your dental check-ups smooth.
Discover more products from Oral-B and Crest that help clean around braces and other orthodontics.
BRACES SURVIVAL GUIDE
Preparing for Braces?
Living with Braces?
If you're an Orthodontist wishing to learn more about enrolling in the OrthoEssentials program, call 1-800-543-2577 or click here.
Find a participating office near you
Oral-B & Crest have partnered with various orthodontists nationwide to help you prepare for and take care of your braces.