ORAL-B'S BEST ELECTRIC TOOTHBRUSH OF 2021
What is the Best Electric Toothbrush for You?
Oral-B iO: The Most Awarded Toothbrush of 2020
Our Most Innovative Cleaning Technology
Oral-B GENIUS 3D Cleaning Action Technology vs. Sonicare DiamondClean Technology
How to Select the Right Electric Toothbrush for You in 2021
Looking for an Electric Toothbrush for your kids?
Electric Toothbrush Reviews
Understanding the options available is an important part of choosing the best electric toothbrush for you.
What is the Best Electric Toothbrush for You?
When it comes to choosing an electric toothbrush, the most important factor is of course the degree of clean. While most electric toothbrushes provide a better clean than manual brushes, not all electric toothbrushes are equal.
Learn more about the Best Electric Toothbrush
Oral-B iO: The Most Awarded Toothbrush of 2020
The most advanced toothbrush technology comes in the sleek form of the Oral-B iO electric toothbrush. The series combines Oral-B's unique dentist-inspired round brush head with powerful, but gentle micro-vibrations for a professional clean feeling every day. Along with earning the ADA Seal of Acceptance, the Oral-B iO9 has also been recognized for its state-of-the-art technology, thought-out functionality, and dynamic cleaning performance as the winner of the Red Dot Award 2020 for best product design. Plus, Allure awarded the iO9 with the Best of Beauty Breakthrough for 2020.
Energy is transferred from the iO's exclusive, smooth magnetic drive system directly to the bristle tips for a clean that's both thorough and gentle on teeth and gums. With up to 7 Smart Modes to choose from and innovative tracking technology, you'll get a personalized clean that covers all areas of the mouth along with individual tooth surfaces.
Our Most Innovative Cleaning Technology
In addition to its revolutionary cleaning technology, the Oral-B iO also differentiates itself from other brushes with its unique shade options. You can choose the Oral-B iO9 in Rose Quartz or if a purple electric toothbrush is more your style, try the Oral-B iO8 in Violet Ametrine, giving you even more ways to personalize your daily brushing routine.
Oral-B GENIUS 3D Cleaning Action Technology vs. Sonicare DiamondClean Technology
There are two other primary types of electric toothbrushes to select from; 3D cleaning action technology and Sonicare technology. Understanding the differences between these technologies is important to finding the perfect toothbrush that fits your needs. Consider the following data in support of Oral-B GENIUS 3D Cleaning Action technology:
Oral-B Removes 38% more plaque in hard-to-reach places when compared to Sonicare DiamondClean
Oral-B Improves gum health 34% better than Sonicare DiamondClean
While they both provide a better clean than a manual brush, Sonic technology has less brush head movement than you'd expect. Oral-B electric toothbrushes have unique 3D cleaning action technology, which pulsates to breakup plaque, then rotates to sweep it away. 3D cleaning action removes more plaque, reducing gingivitis and delivering overall better oral health results.
Learn more about 3D cleaning action Vs. Sonic Technology
How to Select the Right Electric Toothbrush for You in 2021
At Oral-B, we understand that no two mouths are alike. We want to learn about your dental needs and offer products that will best improve your cleaning experience. Our most advanced models provide a variety of brushing modes to provide the best possible options for different oral care needs. These models will monitor and track your performance, then give instant feedback from the handle. They also include Bluetooth connectivity to link your brush and mobile app, generating key performance stats.
Consider these Oral-B electric toothbrush features:
Unique dentist-inspired round brush head
3D Cleaning Action breaks up plaque, rotates, and sweeps it away.
Removes 100% more plaque than a regular manual toothbrush.
In an independent historical review, Oral-B was shown to be more effective than a manual brush.
Oral-B improves your brushing behaviors over time with customizable settings.
A travel case, giving you the opportunity to always have a superior clean with you.
Need additional help selecting the right electric toothbrush for you? See our Power Brush line-up:
See the difference
See the difference
Slide to compare
Learn more on how to select the right Electric Toothbrush
Looking for a great deal on a top Oral-B electric toothbrush? Check out our latest deals and limited-time savings.
Looking for an Electric Toothbrush for your kids?
Oral-B offers a number of electric toothbrushes specifically designed for children of all ages. Like the Crest and Oral-B Kids Disney Raya and the Last Dragon Toothbrush Bundle, 4-Piece Set—perfect for Raya fans ages 3 and up!
Make brushing even more fun for your kids by downloading the Disney Magic Timer app by Oral B. 98% of kids brushed longer when using the app. Since its launch in February 2014, the Disney Magic Timer App has surpassed the 2 million downloads mark.
Learn more about kids electric toothbrushes
Electric Toothbrush Reviews
Oral-B's electric toothbrushes have received recognition and praise from dental professionals and consumer reports worldwide. Be sure to also check out reviews and ratings from other consumers just like you.
When choosing the best electric toothbrush, choose an Oral-B electric toothbrush to achieve your best results.
This product is very easy to use, makes brushing fun and easy. My teeth have felt cleaner and smoother with this product."
– Dr. M. Johnson
See what people are saying about electric toothbrushes
Most Advanced For Healthy Gums During and After Braces
662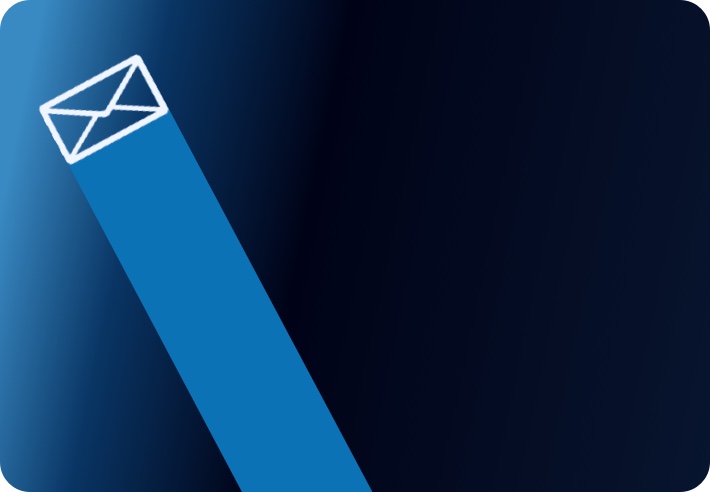 Be the first to receive tips tailored to your oral care needs, get access to exclusive deals, and more!